Activists have glued themselves to UK government buildings in protest against new oil and gas as Extinction Rebellion continued its week of mass action in London.
XR said scientists – dressed in white lab coats – were taking part in the demonstration on Wednesday, even sticking scientific papers to the Department for Business, Energy and Industrial Strategy on Wednesday.
…
Campaigners from groups including Stop Cambo and Extinction Rebellion Scotland have staged a sit down protest outside the Market Street building as part of a wave of action against the Jackdaw field
Activists have demanded plans for a new North Sea gas field are rejected in a sit-down protest outside a prominent Edinburgh government office.
Campaigners from the Stop Cambo movement gathered outside the Market Street building on Wednesday afternoon as part of a protest against Shell's proposed Jackdaw field off the coast of Aberdeenshire.
The energy giant resubmitted an application for the location last week – despite having initial plans turned down by regulators in October – amid encouragement from the UK authorities for firms to ramp up oil and gas production in an effort to reduce energy reliance on Russia.
…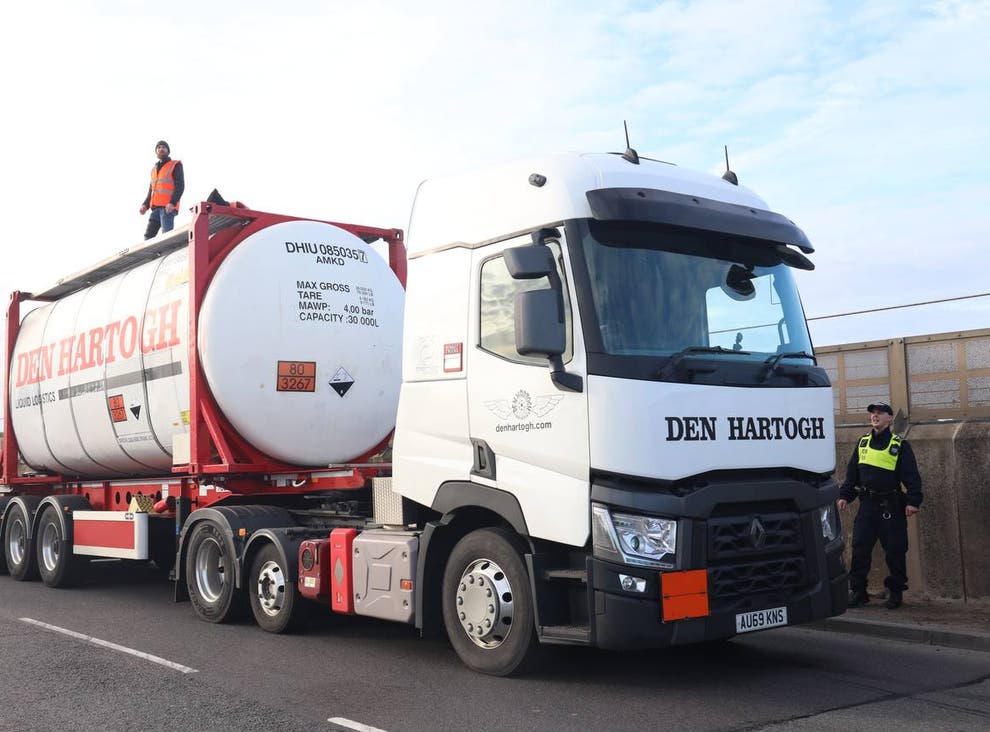 Just Stop Oil protesters have been arrested on their twelfth day of action as they glued their hands to roads and climbed on top of oil tankers in Essex.
The group launched a demonstration on an oil refinery in Purfleet, Essex
…
Images shared by Just Stop Oil show protesters on top of tankers in Purfleet with the message: " We are in civil resistance. This morning we occupied a tanker on the roads near Purfleet terminal to stop the flow of oil".
…